Looking After Your Glasses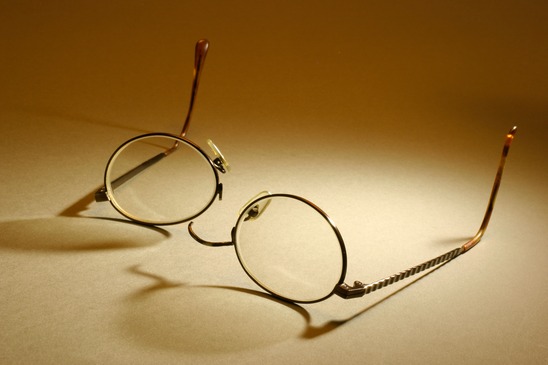 For prescription glasses-wearers, spectacles are not just a fashion accessory. We depend on them day after day to see – to drive, to work, to read and write. But many of us don't treat our faithful spectacles with the respect and care they deserve.
Here are our top tips for looking after your glasses:
Daily Use
Treat your glasses with care and they will serve you well for as long as you need them.
Hold them in both hands when you put them on, don't balance them on your head and avoid pushing them roughly up your nose too often. A couple of times a year, you should stop into your optician to have your glasses adjusted, too.
Storage
Always keep your glasses in a solid case when you are not using them. That way, you avoid the risk of your frame being sat on, broken or scratched. We provide solid glasses cases with every new set of frames. Talk to us in branch if you need a replacement.
Cleaning
Cleaning your glasses regularly will help you see better, help avoid scratching and make them last longer.
Here's the best way to do it:
First, run your glasses under warm water with a small bead of washing-up liquid. This helps to remove hard particles from the lenses that may scratch the lenses while polishing, and also removes skin oils, which degrade and age your glasses frames.
Dry with a soft towel or cloth.
Next, use a lens cleaner to polish your lenses. Anti-fog cloths are available for lenses that are prone to steaming up.
Insurance
Designer glasses frames aren't cheap. We know that it is a big commitment choosing to purchase from our more expensive ranges. So rather than leaving it to chance, why not buy some insurance for your glasses?
There are a number of glasses insurers on the market, offering different premiums and packages. While some home insurance providers will cover accidental damage or loss of glasses (check the smallprint), there are providers dedicated to insuring your specs.
Companies like SpecsCare offer comprehensive worldwide cover on loss, theft or accidental damage of glasses for as little as £2.99 per month. The premium you pay will depend on the value of your glasses.
If you would like to now more about glasses care, or need a new pair, come and see us in one of our branches. We will be happy to help.