Designer Glasses Frames – Pritchard Cowburn Opticians
We have an extensive range of quality designer glasses frames kept in stock to suit everyone's tastes and needs
Our collection ranges from budget frames that are reasonably priced to designer specs and titanium frames. We aim to offer everyone a good quality product at a price to suit your budget.
It is important to get frames that you feel happy with.
We also keep a good selection of mid-priced frames, including modern fashionable frames that are not as expensive as the designer brands but still look good.
We stock: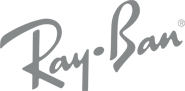 Bolon
My Style, My BOLON 
In the contemporary world where each individual is looking for a unique style, BOLON is a brand that embraces individuality. Because we believe that eyewear is a form of individual expression and extension of one's personal style, BOLON inspires women and men by giving a unique, modern and fashionable look, designed for every single style. This is the story of "My Style, My BOLON".
Fashion, Design & Quality
Bolon offers a unique and elegant design as well as quality with selecting the premium eyewear materials for the best resistance, lightness and comfort for every frame. Quality and style are never compromised.
ECO Friendly Frames
Our eco friendly frames are made with a high­ly devel­oped, eco-friend­ly mate­r­i­al used to man­u­fac­ture our poly­mer eye­glass frames. It is made from organically sourced and renewable primary products, as 65% of it is based on oil extract­ed from the seeds of cas­tor oil plants. The eco-friendly material used boasts premium mate­r­i­al char­ac­ter­is­tics: light in weight, super flex­i­ble and stur­dy, and is available in a wide range of col­ours, rang­ing from deep col­ors to a long-last­ing, trans­par­ent, crys­tal clear fin­ish. The light­ness of the mate­r­i­al allows for com­fort and gives the designs an enjoy­able feel.
*All of the above frames are designed and supplied by Neubau
Société des Lunetiers  
Société des Lunetiers was born of a unique human adventure, which began in 1849 in the heart of Paris. At the time, Le Marais was populated by artisans, with their workshops nestled in the inner courtyards. It was in this historic district that thirteen Parisian spectacle makers, driven by the passion of their craft and beautiful workmanship, came together to create their frame manufacturing company.   Today, Société des Lunetiers® perpetuates its founders' heritage by offering a collection of optical frames and sunglasses that combine eyewear excellence with Parisian chic. The frames are designed to meet the effervescent rhythm of the city. Inspired heavily by urban life and traditional French touch, they display pure and fluid lines that are enhanced by graphic details.
  With timeless style that subtly combine "industrial" materials and warm colors, Société des Lunetiers revisits its classics without betraying the brand's original spirit: a unique fusion of tradition and modernity