Designer Glasses Frames – Pritchard Cowburn Opticians
We have an extensive range of quality designer glasses frames kept in stock at our opticians in Cardigan to suit everyone's tastes and needs
Our collection ranges from budget frames that are reasonably priced to designer specs and titanium frames. We aim to offer everyone a good quality product at a price to suit your budget.
It is important to get frames that you feel happy with.
Our current designer brands include Rayban, Oakley, Vogue, Silhouette, Etnia and CAT.
We also keep a good selection of mid-priced frames, including modern fashionable frames that are not as expensive as the designer brands but still look good.
We stock: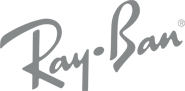 ECO Friendly Frames
Our eco friendly frames are made with a high­ly devel­oped, eco-friend­ly mate­r­i­al used to man­u­fac­ture our poly­mer eye­glass frames. It is made from organically sourced and renewable primary products, as 65% of it is based on oil extract­ed from the seeds of cas­tor oil plants. The eco-friendly material used boasts premium mate­r­i­al char­ac­ter­is­tics: light in weight, super flex­i­ble and stur­dy, and is available in a wide range of col­ours, rang­ing from deep col­ors to a long-last­ing, trans­par­ent, crys­tal clear fin­ish. The light­ness of the mate­r­i­al allows for com­fort and gives the designs an enjoy­able feel.